Out of Classroom Lessons.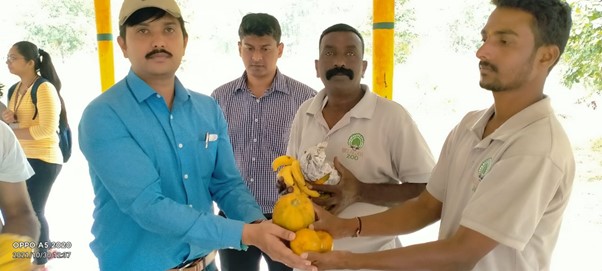 Second Semester Students of KLS IMER, Had field-based learning by the virtue of a visit to Rani Channamma Zoo, Belagavi, accompanied by Faculty members, As a part of professional education, and guidelines of NEP 2020, Students of Second Semester MBA visited the zoo had an interaction Mr. Rakesh, RFO, and Zoo Incharge and learned many lessons of management beyond the four walls of physical classrooms, During this visit students also adopted some birds and distributed fruits to the officials and staff of the Zoo out of their genuine willingness.
This visit was organized to sensitize and create awareness and a sense of responsibility on environmental conservation, Role of Flora and Fauna in the well-being of Human beings on the heels of recommendations of NEP 2020. Miss Pallavi and Miss Shreya Coordinated for the event under the guidance of Prof Sanjay Deshpande. Sri R. S. Mutalik, GC, KLS IMER, and Dr. Atul Deshpande, Director congratulated and appreciated this visit and warm gesture of students.