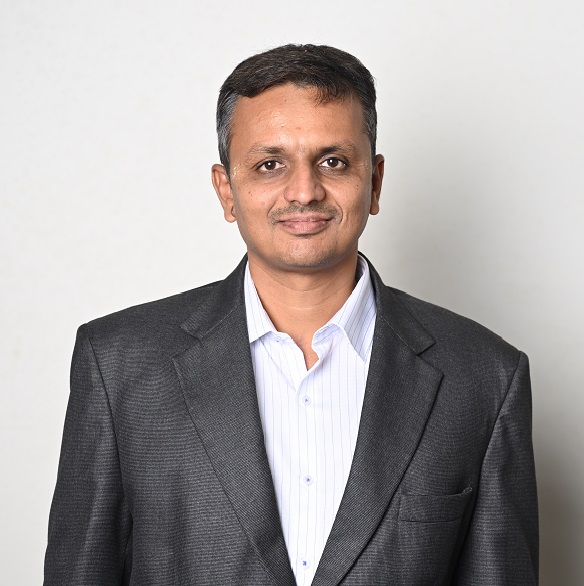 Mr.Gururaj R Patil
Asst.Professor
Mr.Gururaj R Patil
Asst.Professor


Email: gururaj@klsimer.edu,
Experience: 12 of Industry and 7 years of teaching
Working Hours

Monday to Saturday

8.00 am to 8.00 pm

The IT Centre at KLS IMER focuses on increasing technology adoption for students, researchers and faculties of business and management. IMER is well - equipped with two Computer Labs and one Language Lab, 60 computers in each Lab with a set of legal software. Entire campus is Wi-Fi enabled and networked with Local Area Network with high speed 60 MBps Internet connectivity. The institute is equipped with modern digital devices like LCD projector in all classrooms with A/V facility. Kanwal Rekhi Smart Lab is used to conduct tutorials. Databases like EBSCO, J-Gate, Capitaline consisting of scholarly and industry relevant content are accessible from anywhere in the Campus.
Our Team
S.No
Name of the Staff
Qualification
Designation
1
Mrs. Sapana Kulkarni
BCA, DE (Comp Sci & Engg)
Instructor
2
Mrs. Sushma V. Rawoot
Masters in Computer Applications
Asst. Instructor
3
Mrs. Anupriya S. Kanbarkar
BA, DE (Ele & Comm)
Asst. Instructor
4
Mr. Aditya Narang
DE(Comp Sci & Engg)
Computer Mechanic
5
Mr. Sunil Chougale
Attender
6
Mr. Abhijit Jadhav
Peon
Activities: