Coordinator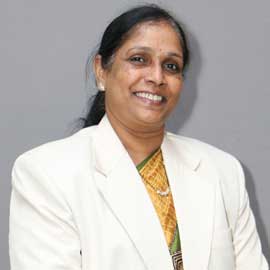 Dr. Kirti Shivakumar
Professor
Dr. Kirti Shivakumar
Professor

M.A., DIRPM, DPR, MHRM, Ph.D.

Experience: 10 years in Industry, 19 years in Academics
The Purpose
In order to offer CSR advisory services to corporates to serve the mutual interests of Society, Corporates, NGOs, IMER and R.L.Law College , a CSR Advisory Cell has been constituted. The objective of this cell is to render consultancy services right from policy formulation to project implementation and even CSR audits, Legal Consultancy in relating to Non - Compliance Issues, Drafting, Executing Legal Agreements and MOUs between the Company and NGO.
The CSR Advisory Cell of KLS IMER and R. L. law College was inaugurated on 13th July , 2019. The aim of the cell is to render consultancy and advisory services in the field of CSR in the areas of Finance, Accounting, R.O.C. Compliance, Human Resources and Law. To generate awareness and a dialogue regarding relaxant news related to Corporate Social Responsibility and Corporate Governance, the cell will be releasing a quarterly news letter in both hard and e form . The news letter called "CSR Times" , is edited by Dr. Kirti Shivakumar, Head, CSR advisory Cell. The inaugural issue of the news letter was launched on 10th Oct., 2019 by Mr. Sachin Sabnis , Belgaum Ferrocast and Shri. Rajendra Belgaumkar, Chairman GC, KLS IMER.