Message From Placement Officer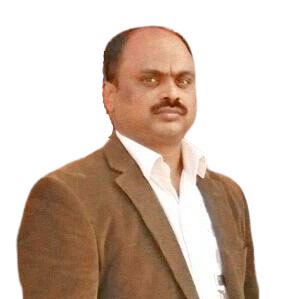 Mr. Ignesh P. Sakri
Training & Placement Officer
Mr. Ignesh P. Sakri
Training & Placement Officer


Email: placement@klsimer.edu,
Experience: 7+ years in Academics and 18 months in Industry.
Dear Visitor,
I welcome you to one of the most crucial hub of an MBA Institute - 'THE PLACEMENT CELL'. Karnatak Law Society's, Institute of Management Education & Research has a dedicated placement cell to cater to the events and activities pertaining to placements. Being a front runner in the field of imparting professional management education in this part of the country, IMER also boasts an excellent track record of placements. And the students graduating from this professionally driven Institute are today serving with great companies and at high management position.
Pre Placement Activity:
The Pre-Placement activities are given due importance, from day one of the MBA life of the student and the concept of mentoring each and every student is followed regularly in IMER. The students are trained on aspects like:
Facing Interviews.
Facing Group Discussions.
Professional Resume Writing.
Cracking Aptitude Exams.
Soft Skill training through dedicated Soft Skill Lab.
Internship Projects.
Professionals from various industries visit the Institute and interact with students on a regular basis and guide them in accordance with the industry norms and standards. The Institute has a tie-up with professional training and development centre to carry out the pre placement activity in a stringent and result oriented methodology.
Alumni Network:
The alumni network of the institute is one of the pillars in getting successful placements done for the students graduating from us even today. And the companies are extremely happy to visit the Institute every year to pick fresh management brains for the highly competitive environment and also rely on the chunk of talent for their human resource requirements from IMER.
CAREER over JOB:
The Placement Cell of the Institute is aptly set up, not only to get a right job, but to guide each of its students to get into the right career. The process of personal attention and hand holding is a norm and is followed at every aspect of the MBA life of a student, which has resulted in the students achieving laurels in the profession they have chosen.
I welcome all MBA aspirants to be a part of the continued success journey of placements at KLS IMER.

Regards,

Mr. Ignesh P. Sakri

Training and Placement Officer.