International Yoga Day 2022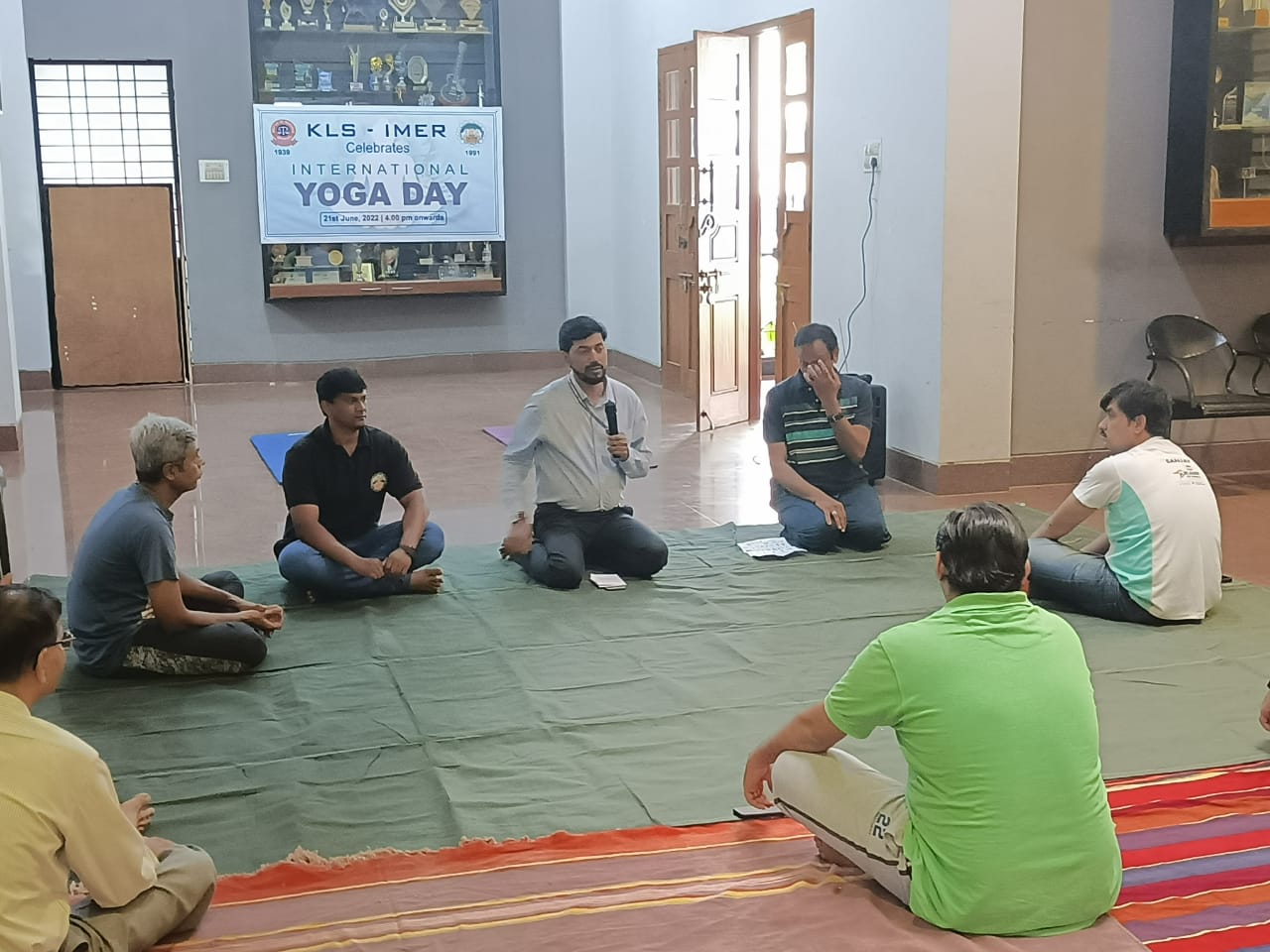 On the eve of International Yoga Day, 21st June, 2022, Yoga Session for students & staff members was organized with the sole objective of making them healthy (physically, mentally emotionally and spiritually) so that they can lead a happy life. Students & staff members attended the event in large number. Our aim is to make every IMERian a karma yogi so that, they will spread this "health campaign" further.
To begin with Director, Dr. Arif Shaikh explained about what is Yoga and importance of doing Yogic Kriyas in modern life. Sunil Kulkarni, Librarian & Resource Person of the event guided the participant in practising of Yoga. Practical session begin with practice of light exercises, yogasana, pranayama and meditation along with some discourse on health management, stress management, & managing self-spirituality. This session was led by Mr. Sunil Kulkarni & his library team.