Seminar on Application of TQM in Industry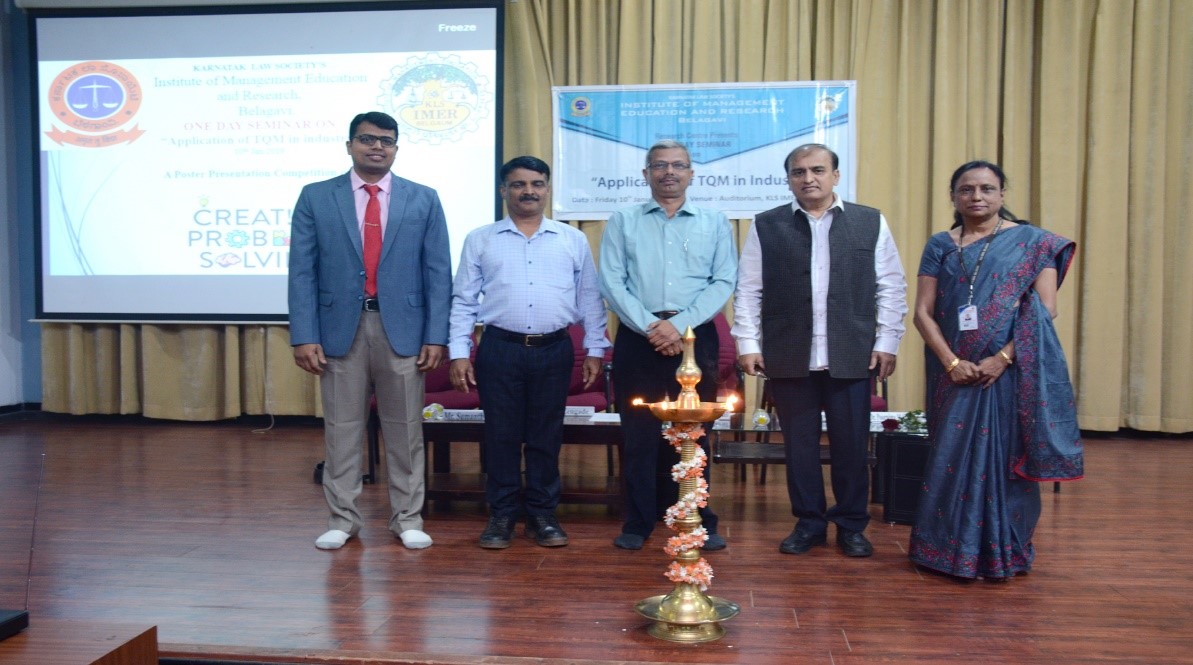 KLS IMER had organized a seminar on application of TQM in industry for the students and faculty members on 10th Jan 2020.
The seminar had three distinguished speakers. Mr. Jaydeep Lengade, Consultant, Aditya Consultancy spoke on Lean Practices in the industry. Mr. Surya, Consultant, MNM Enterprises spoke on six-sigma. Mr. Nitish Sunthankar, registered Consultant and auditor, quality council of India spoke on the topic ISO standards and its implementation.
Mr. Nagaraj Kulkarni, Head World Class Manufacturing, HINDALCO, Belagavi, inaugurated the seminar and delivered key note address. In his address, he presented various live examples of application on TQM in HINDALCO, Belagavi. Dr. Atul Deshpande, Director of the institute presided over the function. Dr. Poornima M. Charantimath, Professor welcomed, Mr. Sumanth Desai, Asst. Professor proposed the vote of thanks.
The seminar was followed by Poster design competition on Creative problem solving using QC tools. More than 100 students in 18 teams have participated in the competition. The focus was on activity based, experiential learning. The competition was judged by a panel of judges from industry.