Toastmasters Club Has Bagged The Prestigious Pinnacle Award For The Year 2018 -19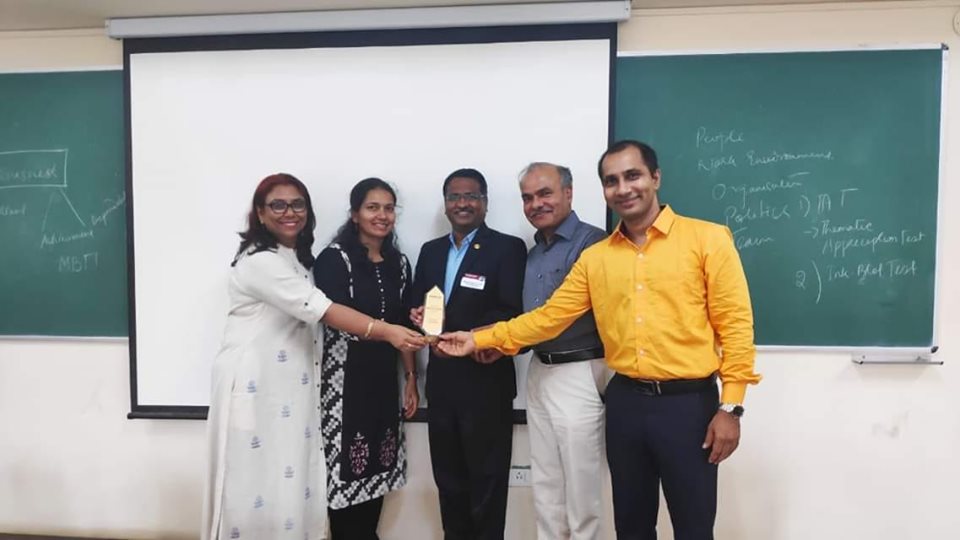 Toastmasters club has bagged the prestigious pinnacle award for the year 2018 -19.
KLS IMER Toastmasters club gets Pinnacle award within 6 months of its charter on 9th February 2019. The KLS IMER toastmasters club has bagged the prestigious pinnacle award in the Toastmaster's District 92 for the year 2018-19. This award is given, when club achieves "Distinguished" status before 30th June.
The toastmasters movement was launched for the first time in Belagavi at KLS IMER with the purpose of providing the platform for developing communication skills, public speaking and leadership qualities which have become a necessity in this competitive world to accomplish any successful enterprise platform.
Toastmasters club is is an internationally acclaimed and self-driven, educational organization which enables greater self-confidence and personal growth by offering positive and supportive learning with fun and friendship.
KLS IMER Toastmasters club meets regularly on every Monday between 5.30 pm to 6.30 pm in the premises of KLS IMER, Belagavi.
The membership is open to those aspiring to develop and improve their speaking skills. Contact number 9844086695