SEBI-NISM Sponsored Workshop on Financial Education for MBA Students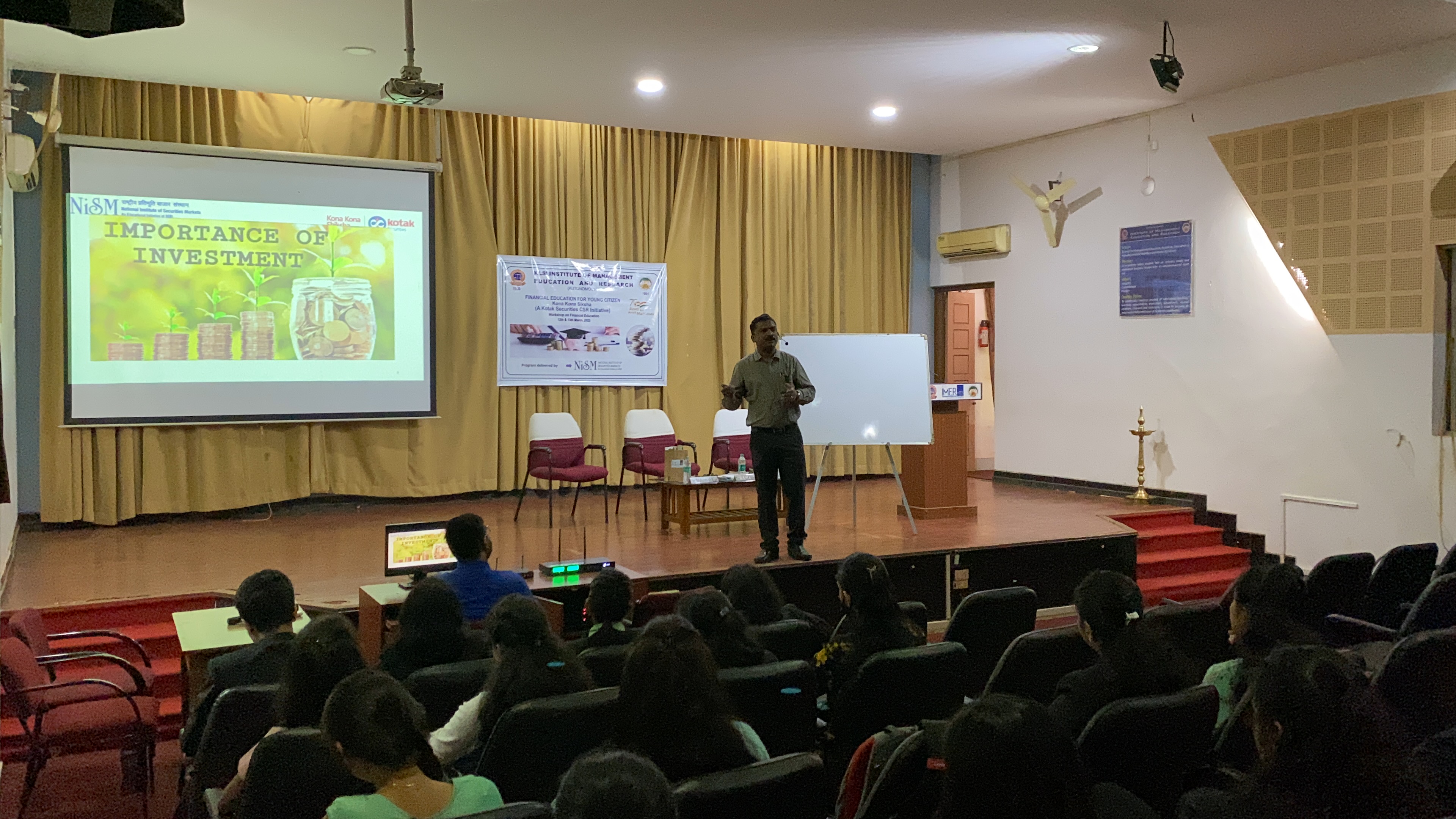 We the Management Members, Director, Staff and students of KLS' IMER heartily congratulate Mr. Siddhesh K. Kadam student of our Institute studying in MBA 3rd semester, for winning the Bronze Medal in Table Tennis Competition which was organized by Rotary Club of Belgaum South, Chakravyuh 2.0 on 28th February 2022.
KLS IMER organized SEBI-NISM Sponsored Workshop on Financial Education for MBA Students which was held on 12 th and 13 th March 2022. Dr. Mahantesh Kuri, Assistant Professor, PG Department of Business Administration (MBA) at Rani Channamma University (RCU), was the resource person for the workshop. The workshop was coordinated by Prof. Rahul Mailcontractor, Assistant Professor, KLS IMER and was attended by more than 160 students of MBA 1 st and 3 rd Semester. The workshop included 8 sessions on various topics related to Investments and Financial Education which spanned 10 hours over two days. The objectives of the workshop were to spread financial education and financial literacy among pursuing MBA.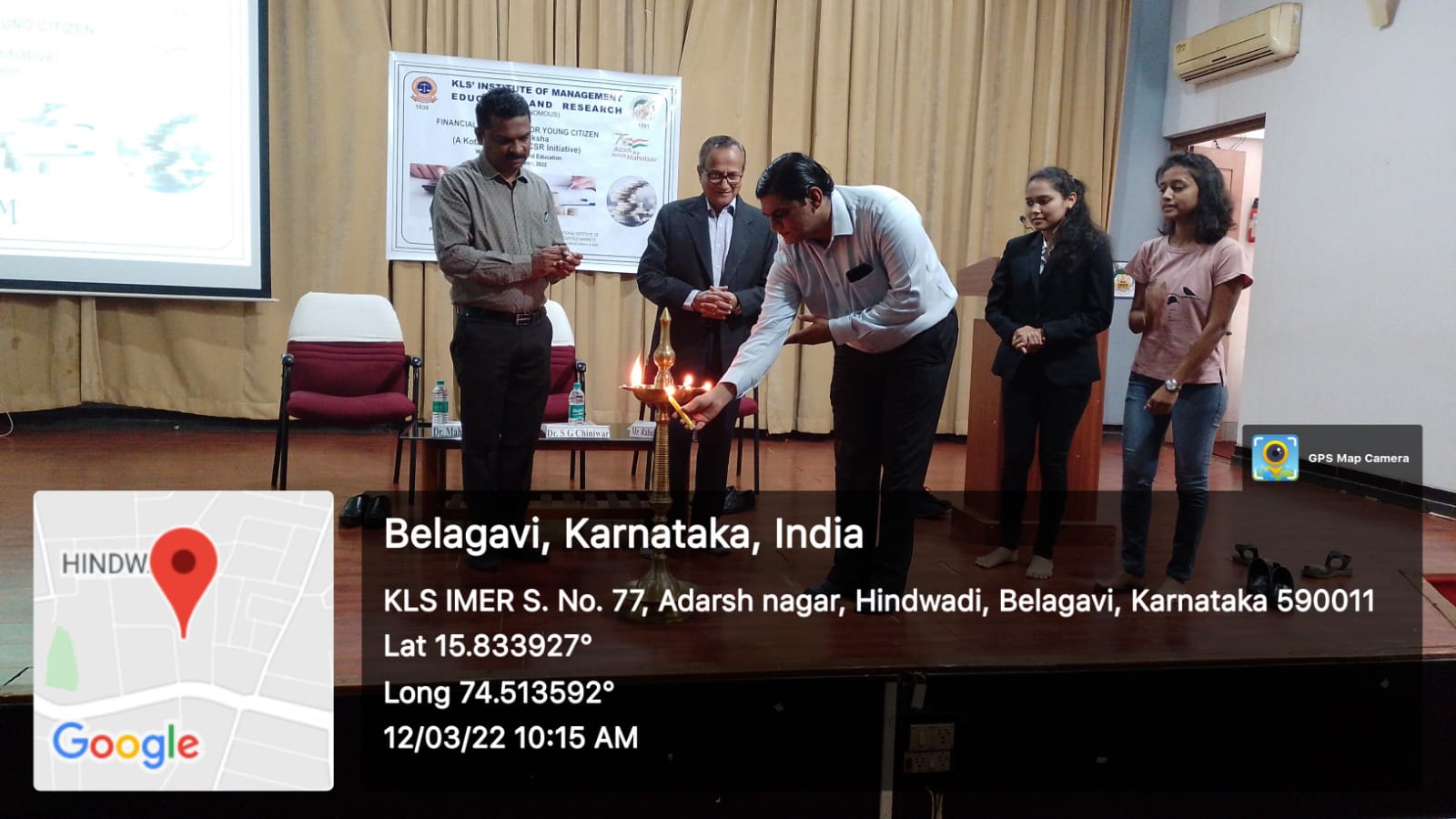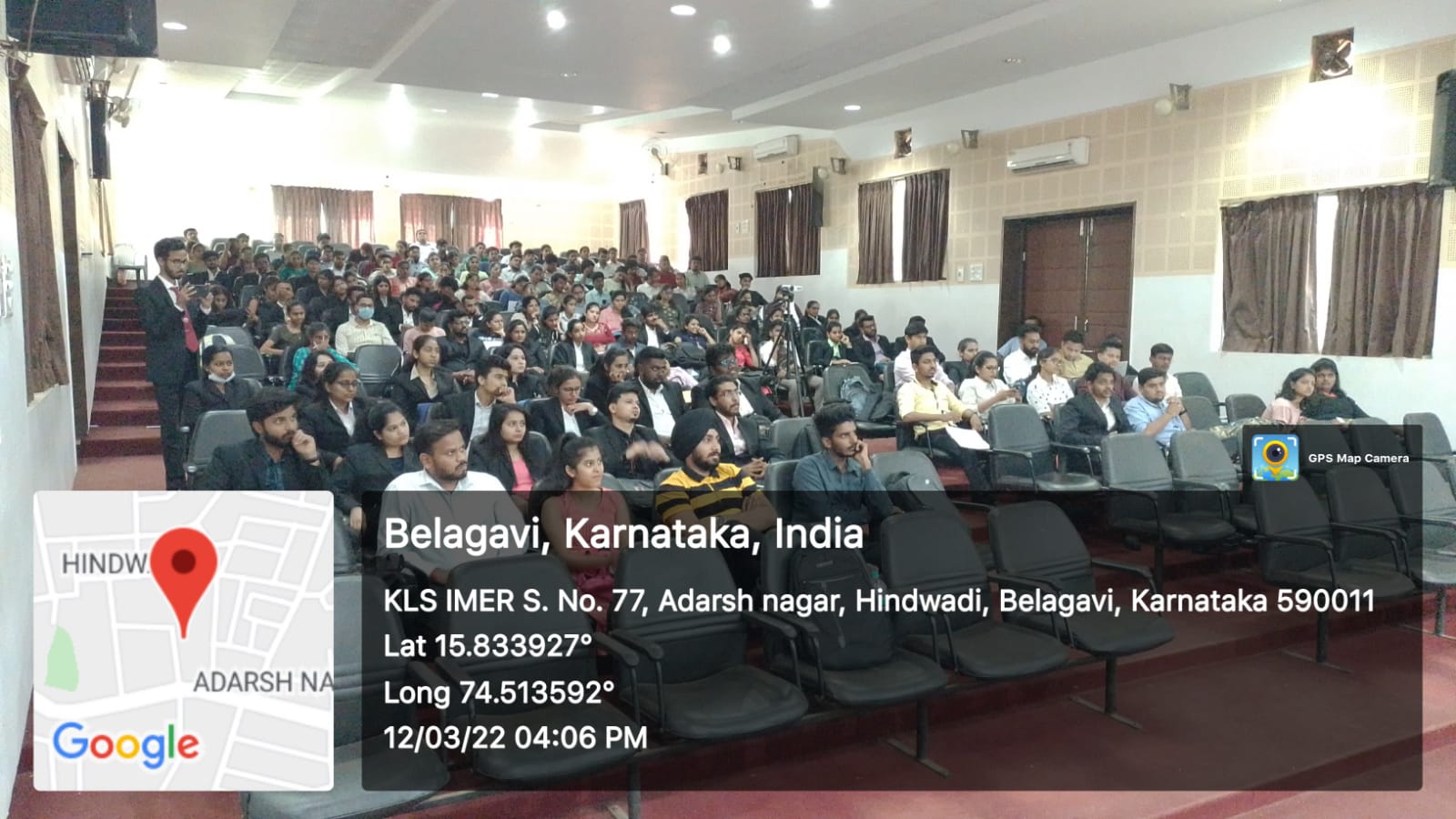 The Topics covered under the Program were
Importance of Investments
Investment in Various Asset Classes
Process and Prerequisites of investing in securities
Primary Markets and Secondary Markets
Mutual Funds
Precautions for Investing
Investor Protection and Grievances Redressal Mechanism
Career Opportunities in Securities Markets
This Educational Program was totally Free of Cost for the students and they were provided study Materials prepared by NISM free of cost. All students received Participation Certificates provided by the NISM and they were also issued 'Certificate of Quiz', after appearing for Online Quiz after the completion of Program.