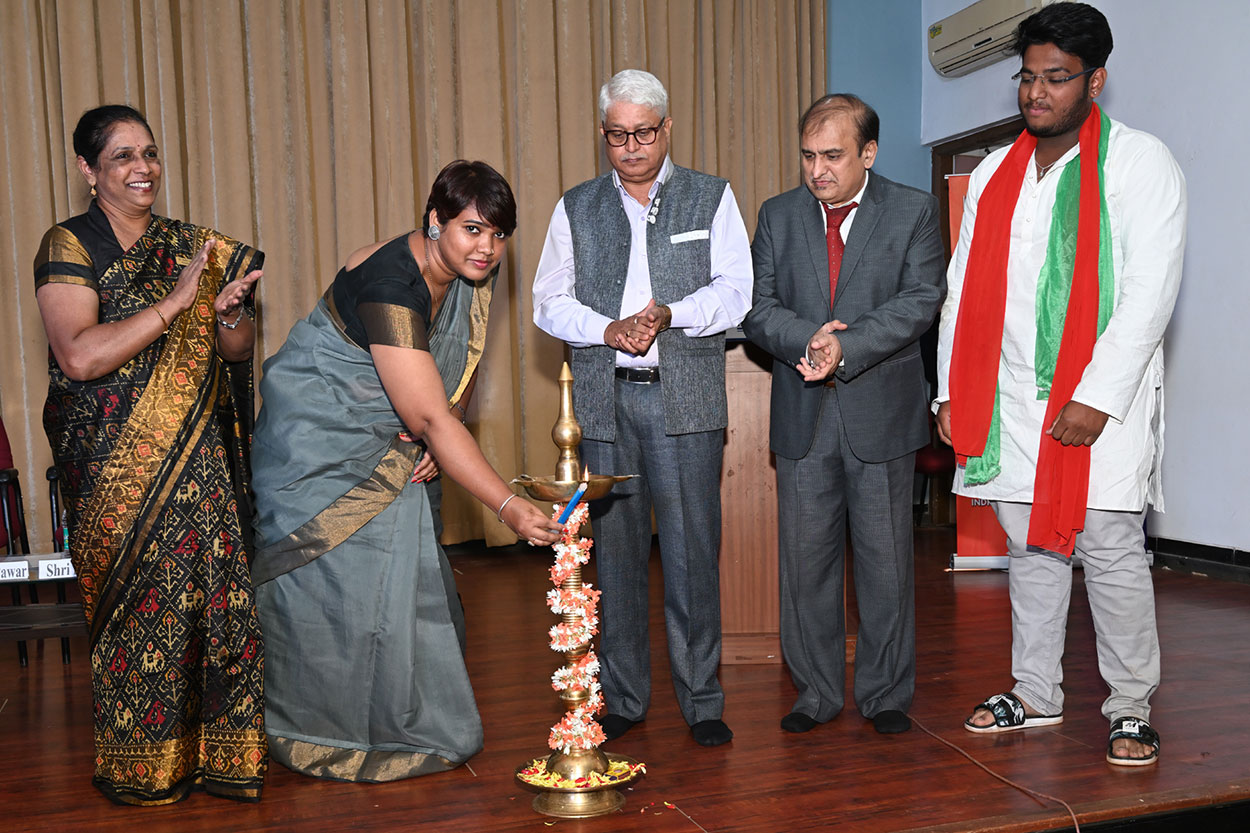 KLS IMER recently organized an innovative management fest for undergraduate students on 19th and 20th February 2020. 35 teams representing various colleges from Karnataka, Goa and Maharashtra had registered for this event. The theme was "Unity in Diversity". The first year MBA students organized the event. Shri R.S.Mutalikdesai , Chairman , GC-KLS IMER and Dr. Atul Deshpande facilitated the conduct of Samagam 2020. Dr. Kirti Shivakumar, professor and head, student's events organized Samagam 2020 with the support of Dr. S. G. Chiniwar., Prof. Rahul Mailcontractor , Prof. Shreekanth Naik and Prof. Sumanth Desai..
The event had many interesting competitions, namely Samaarambh(Ice breaker), Sampoorna(Best Manager), Samavitta(Finance), Samagyan(Quiz), Samatantra(HR), Samshodh(Treasure Hunt), Samavismaya(Surprise), Samskruthi(cultural extravaganza), and Samachitra(Social Media).
Mrs. Shravani Pawar, national award winner for entrepreneurship, Founder and CEO of SafeHands , 24X7 , Hubli was the Chief Guest for the inaugural function. Shri. R.S. Mutalikdesai , Chairman , GC, KLS IMER declared Samagam 2020 open.
Shri. R. S. Mutalikdesai, Chairman, GC, KLS IMER, Belagavi and Dr. Atul Deshpande , Director KLS IMER handed over the prizes to the winning teams.
KLE CBALC, Belagavi, won the General Championship. Ms. Khushi Mehta from KLE CBALC won the Best Manager Round.