Session on "Road Safety Awareness" at KLS IMER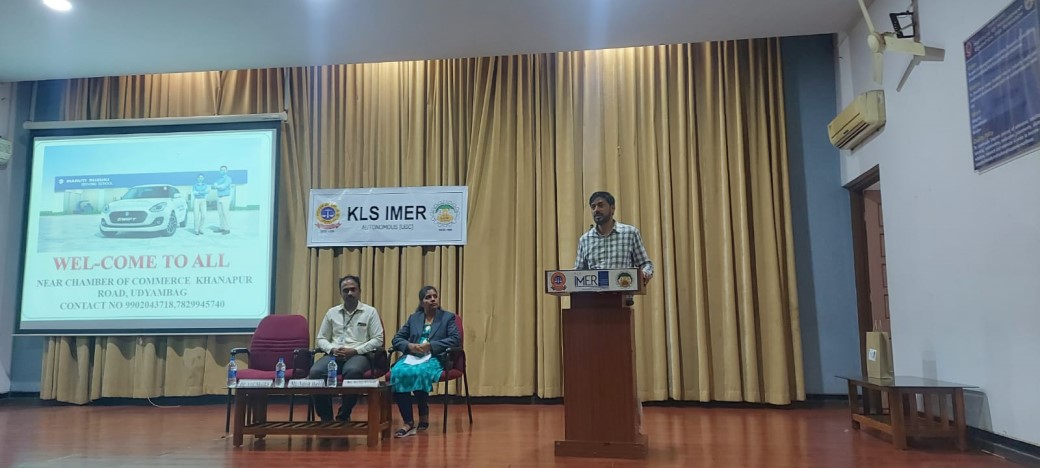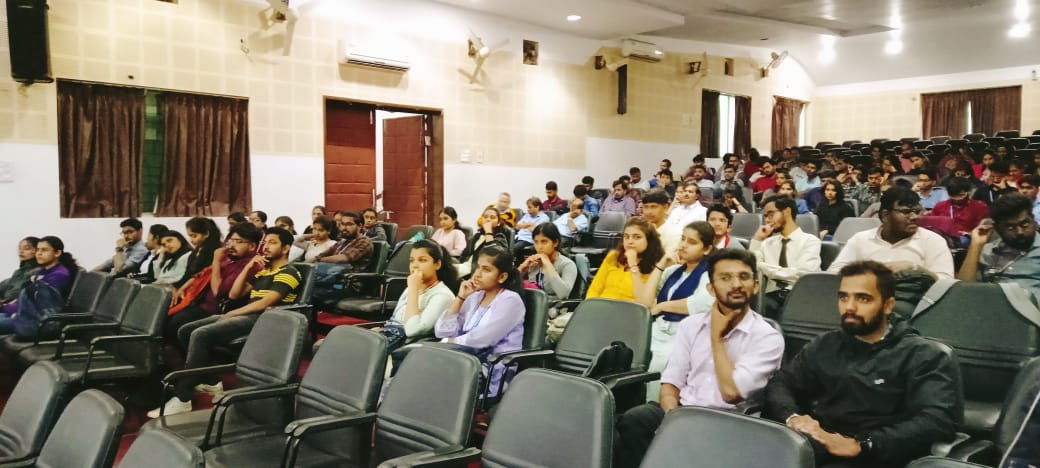 In today's world transportation has become integral part of human living. Road transport is one of the most important and most preferred mode of transport by people but it is surely not risk free. Every year the road accidents lead to loss of lives and fatal injuries. Hence, road safety awareness is as important as any other knowledge.
IMER always believes in transforming students into responsible citizens alongside their professional development. Centre for Ethics and Social Responsibility at KLS IMER organised the "Road Safety Awareness session" for students and staff in collaboration with Maruti Suzuki Driving School at Shantesha Motors Private Limited, Belagavi. Mr. Nitish Hubli, Manager at MDS, conducted the session and educated the audience on reasons for road accidents and how to prevent the same by responsible behaviour as vehicle user. Further he explained the Traffic Rules and Signs to be followed while using road for driving.
Dr Arif Shaikh in his introductory remark emphasised the importance of Road Safety awareness among youth. Dr Shailaja Hiremath coordinated the session.