Inaugural /Commencement of PGCET / K-MAT Crash Course 2022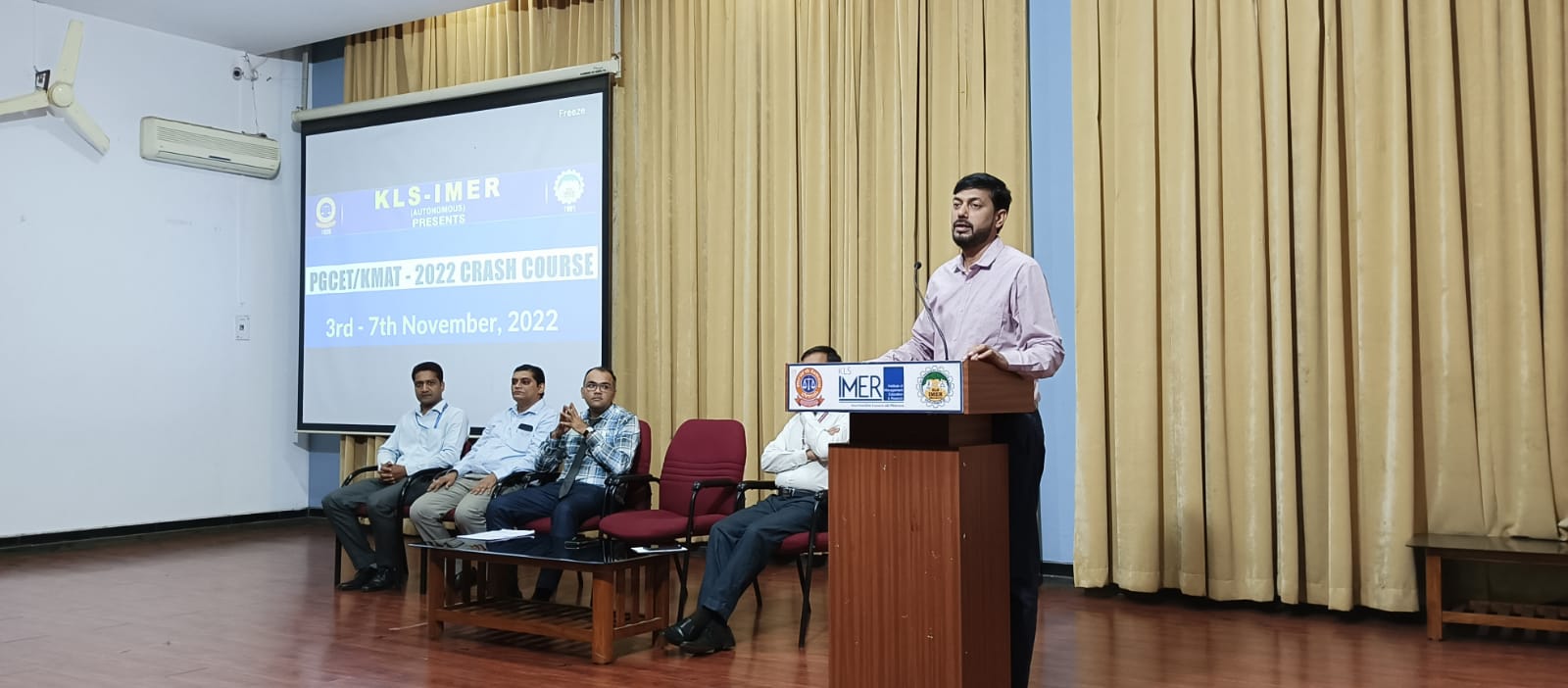 KLS -Institute of Management Education and Research (IMER) inaugurated four days crash course at its premises in Belagavi for the students who wish to appear for the Post Graduate Common Entrance Test (PGCET) and Karnataka Management Aptitude Test (K-MAT) 2022.
The function began with welcoming the students aspiring for MBA by Prof. Ameet Kulkarni. He informed the aspirants that getting a good score in PGCET will ensure admission in good MBA institutes. Dr. S. R. Patil briefed the students regarding different sections of PGCET.
President of the function Dr. Arif Shaikh, Director, KLS IMER briefed the participants about the relevance of crash course and advised the participants to remain focused, and to avoid any distractions and pay attention to quantitative subject practice the subjects on regular basis by practicing sums every day. Dr. Arif also informed the participants about the scholarships offered by KLS IMER to the deserving students.
Resource persons for the crash course –
Dr. Ajay Jamnani
Prof. Rahul Mailcontractor
Teacher Merlyn were also present on the occasion.

More than 100 students from various corners of the Belagavi district has registered for the crash course and sincerely attending the course.