Managing Mind Effectively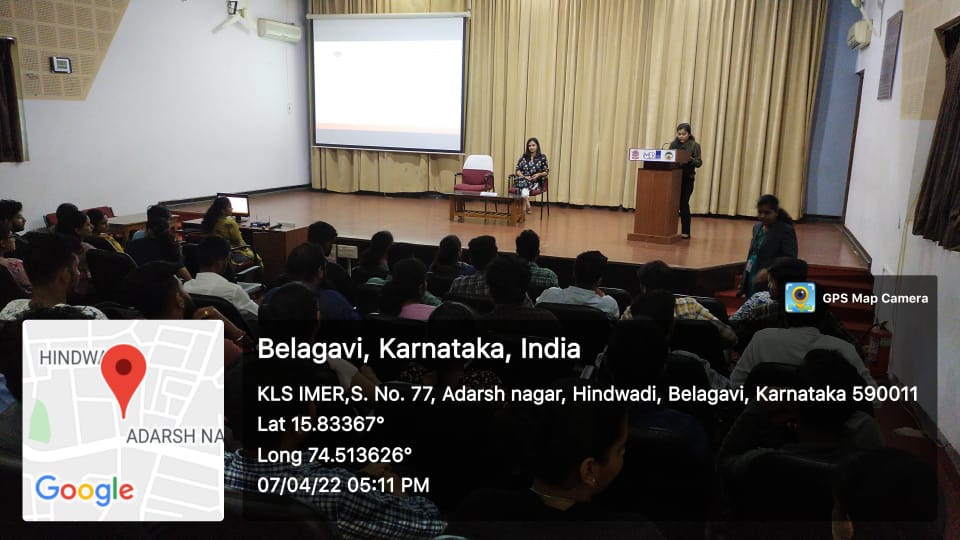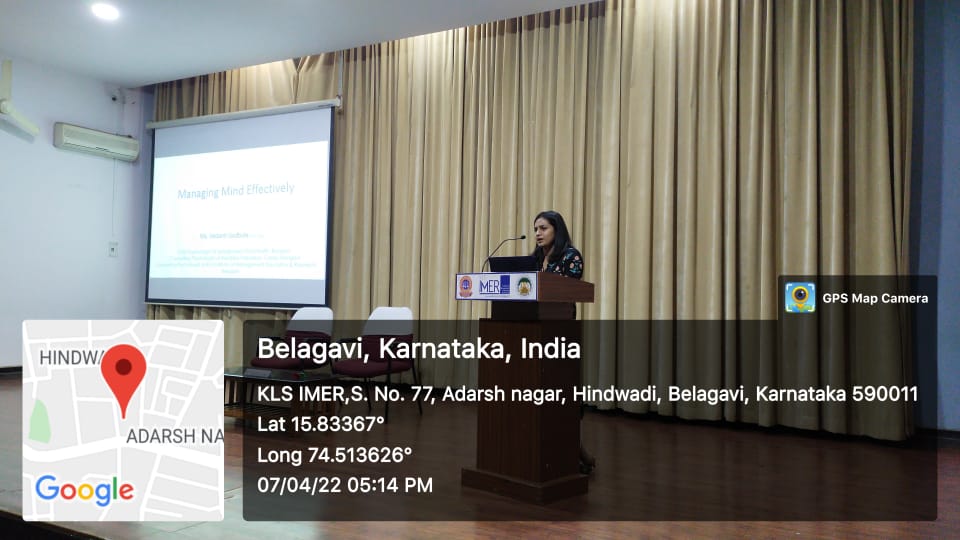 Students' physical and mental wellbeing has always been given importance at KLS IMER alongside their professional development. The session on "Managing Mind Effectively" was organised on 7 th April 2022 for first year students by Ms. Vedanti Godbole, Counselor and Psychologist from Belagavi. She emphasized on how to manage stress by controlling the thoughts and accepting one's strength and weakness. Being focused on personal goals like health goals, happiness goals etc and also career goals help students to manage mind effectively.
Ms. Veleeta Mendes, 1 st Year student, introduced and welcomed the speaker. The session was coordinated by Dr. Shailaja Hiremath.