KLS IMER Alumni Conducts Session on Health and Lifestyle Management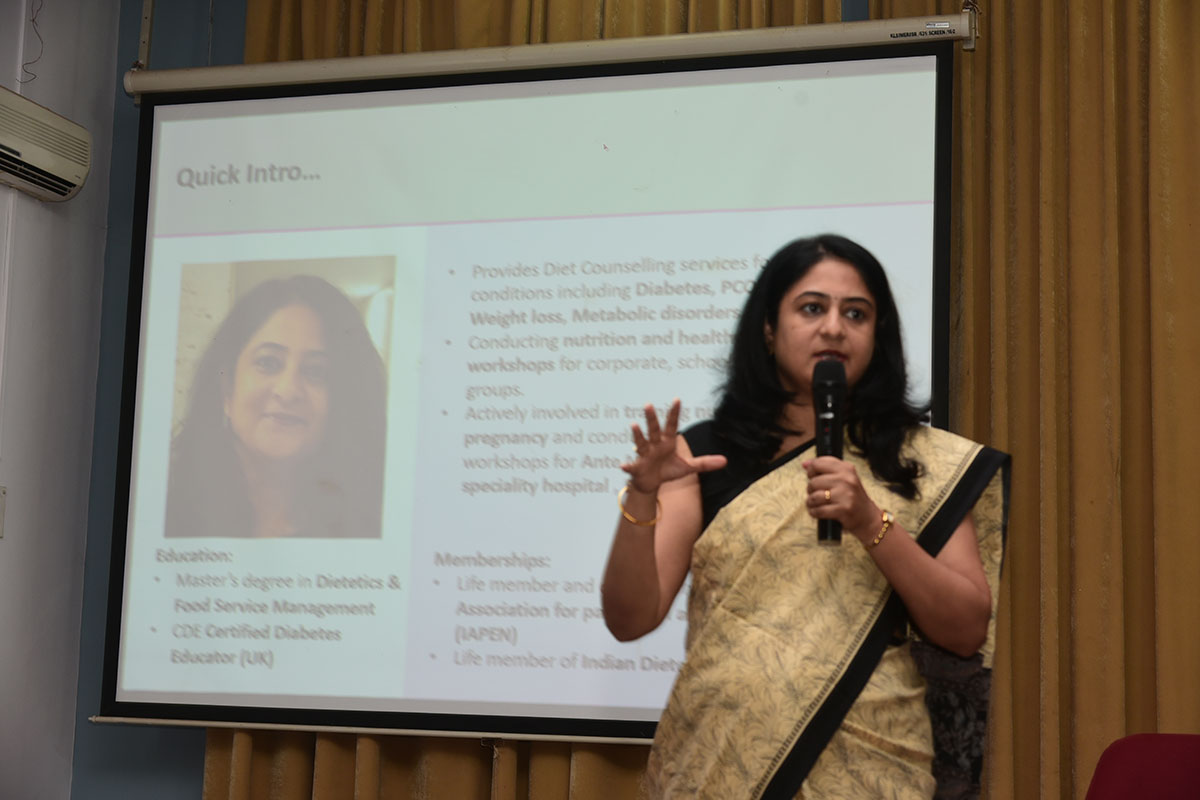 Alumnus of KLS IMER, Ms. Sheetal Joshi, Clinical Dietician at Divakars Speciality Hospital, Bangalore conducted an awareness session titled "Nutrition and lifestyle management for metabolic disorders" at KLS IMER, Hindwadi on 15th April, 2019. Ms. Sheetal has a rich experience as clinical dietician and is a certified diabetes educator.
In her address to industrialists, entrepreneurs, housewives, faculty, students and alumni of IMER, she impressed upon the audience that there was no short cut to good health and no ideal diet for everyone. The secret to good health was balanced meals and physical activity, especially walking. She spoke about the Carbohydrate Exchange, where a person could consume four exchange units every meal and 2 exchange units in between. Ideally, she said a person must consume 3 healthy meals with a protein based snack in between. Sheetal asked the audience to go back to their original cultural patterns of eating and not go in for fad diets because they are not sustainable in the long run.
Dr. Atul Deshpande, Director KLS IMER, welcomed the gathering. Dr. Kirti Shivakumar, Professor and head of alumni relations, introduced Ms. Sheetal and coordinated the programme.