Two days International Faculty Development Workshop on Writing Case Studies at KLS IMER, Belagavi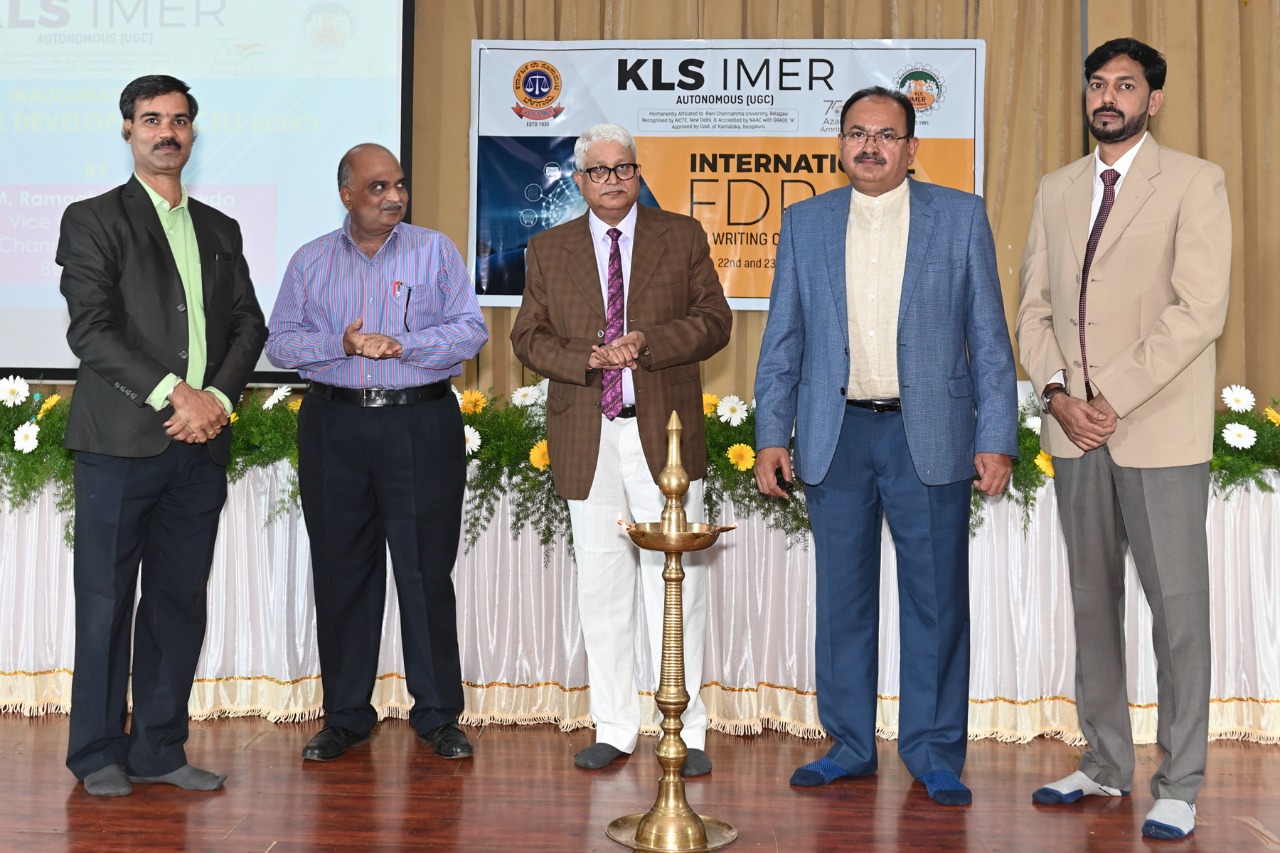 KLS IMER had organised two days' International faculty development workshop on writing case studies. The workshop focused on developing cases for the students in the Indian context.
The Chief Guest for the Inauguration program was Prof. M. Ramachandragowda, Hon. Vice Chancellor, RCU, Belagavi. In his inaugural address V.C, M. Ramachandragouda said Case based teaching is the best practice of imparting Management Education at MBA level. He also said NEP is one of the best decision taken by central government and Karnataka being the pioneer in implementing NEP he stated that teaching should be based on real life situation in Management Education which helps the budding managers to improve their Management Skills.
Shri R.S. Mutalik, Chairman, GC, KLS IMER Presided over the function and said, IMER is a three decade old Institute and it is imparting quality education since its inception.
Dr. Shrinivas R. Patil the convenor of the event briefed about the case writing workshop.
Dr. Prashant Yatgiri from TAPMI Manipal addressed the gathering and took Technical Session on How to write Case Studies.
The other Resource person from IIM A and from Australia addressed the gathering during the workshop.
There were participants from Orissa, Mumbai, Madhya Pradesh, Belagavi, Hubli and Oman
Dr, Arif Shaikh, I/C Director, Shri Venkatesh Patil from Belagavi oxygen and other Industrial representatives were present.
Mr. Sushilkumar Pare proposed the vote of thanks.