special session for only girls on career guidance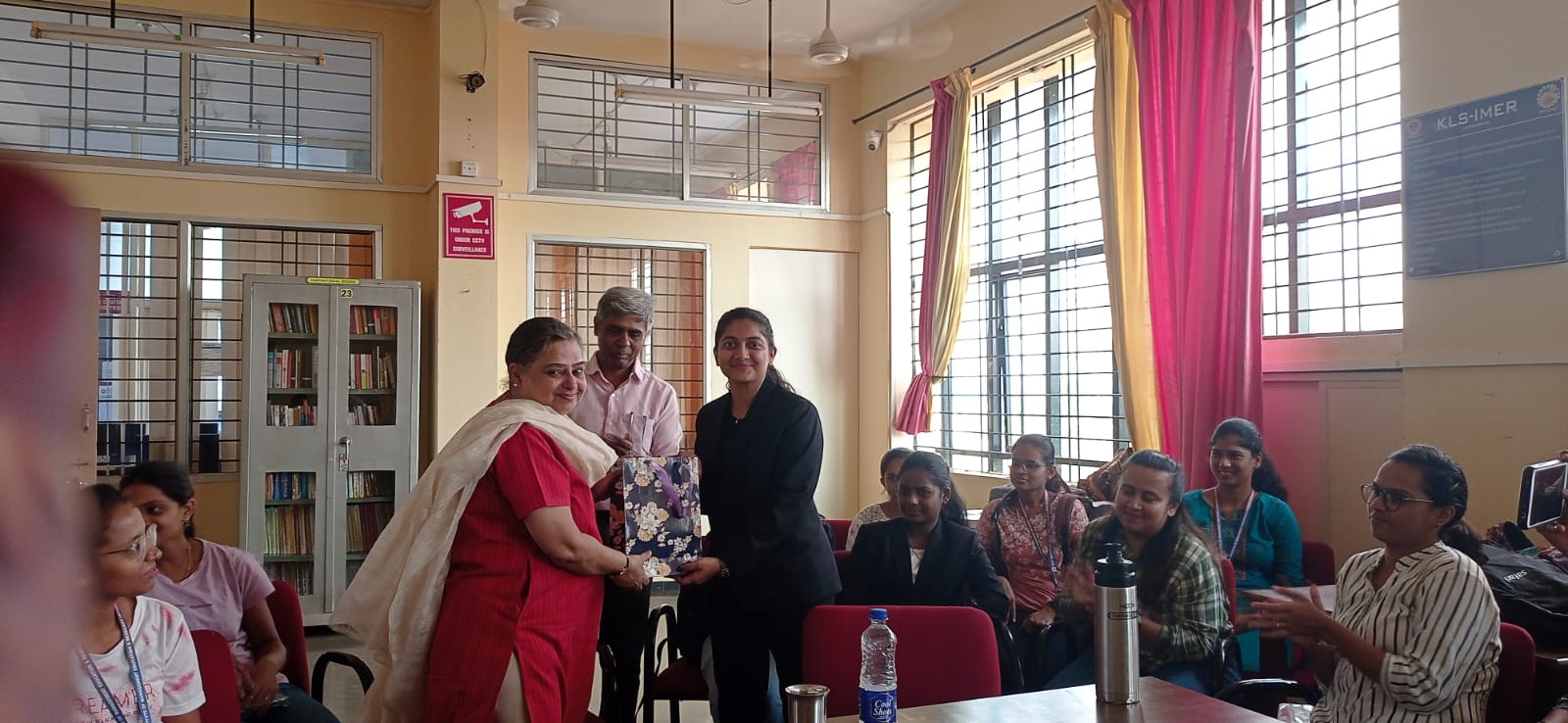 KLS IMER is known for its innovative thought process. In this connection KLS IMER organized a special session for only girls on career guidance. Dr Arif Shaik, Director of the institute said in his statement that developing the career of girls needs more and specific efforts and hence IMER has planned this interaction.
To build the confidence of girls in management positions, we have invited Mrs. Reena Kale, Asst. \General Manager, Diagnostica, Belagavi to talk to the students and build their confidence for managerial positions.
Mrs. Reena Kale is an engineer in Electronics and Communication from GIT and holds 20 years of experience in sales, marketing, building customer networks in the area of diagnostic equipment and chemicals.
Through her journey, she was able to instill the confidence in the girls that they can build their career in managerial positions and gender is not a hindrance.
The program was coordinated by Prof. Sushil Kumar Pare and vote of thanks was given by Ms Manjula, student of MBA first year.