KLS IMER ALUMNI MEET "SAMHITA" HELD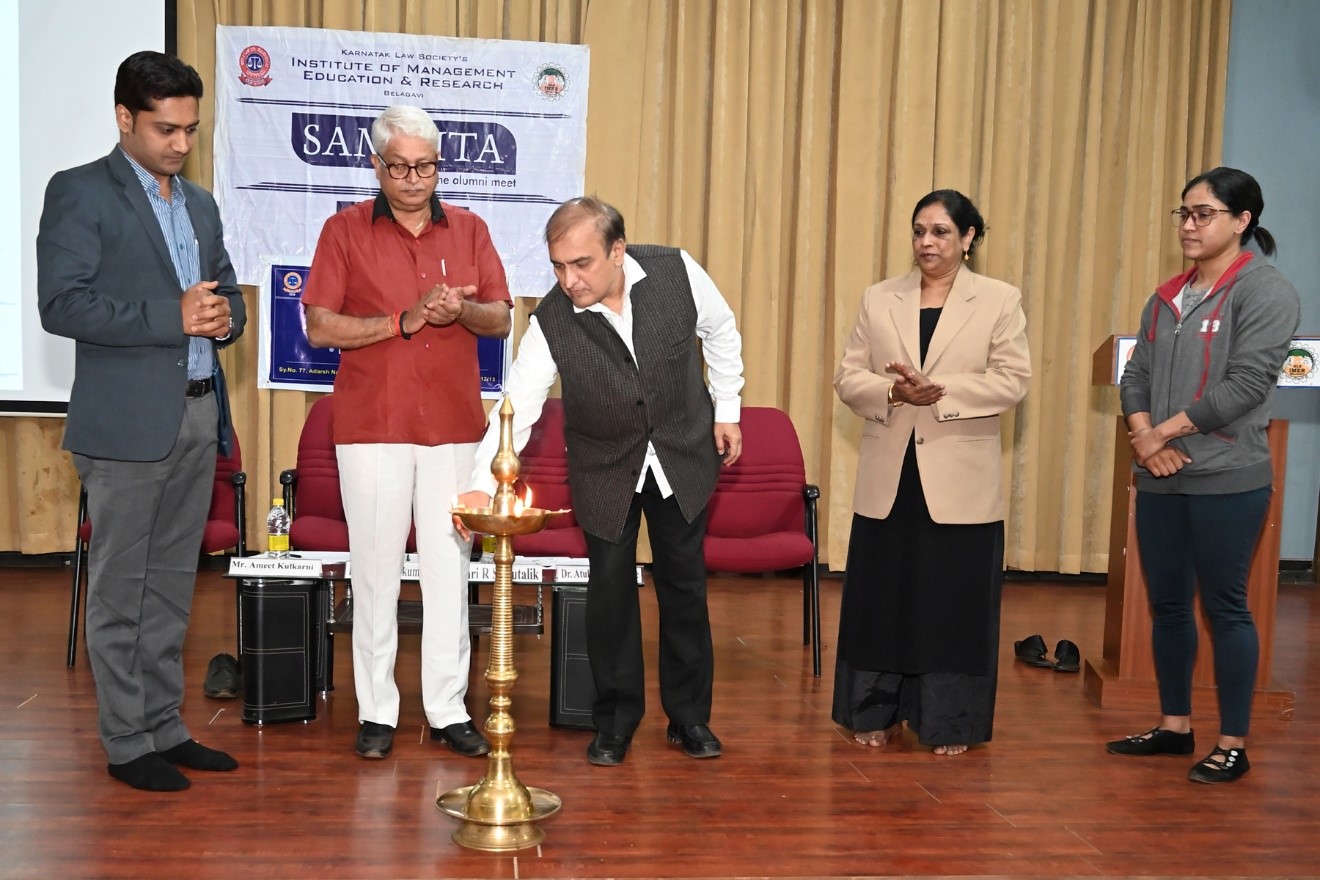 KLS IMER has an Alumni strength of more than 1700 students spread all over the world. The institute conducted the Alumni Meet SAMHITA at Belgaum. On 7th March, 2020. Alumni from various batches attended the meet.
Dr. Atul Deshpande, Director, welcomed the gathering. Governing Council Chairman Shri R.S. Mutalik Desai addressed the alumni. He thanked the alumni for coming and invited ideas from them for the development of the alumni institute interaction, especially in view of the autonomous status of the MBA programme from August 2020. A panel discussion which focused on the emerging trends, skill requirements and challenges in Banking, Education, Marketing and Entrepreneurship. Mr. Ajeej Nadaf from ICICI, Mr. Prabhudev Desai from Schneider, Mr. Chandrashekar Patanshetty from Big Bazaar, Mr. Rajesh Muchandikar from Shree Enterprises, Dr.Sanjay Deshapnde and Mr. Ignesh Sakri from IMER participated in the panel discussion moderated by Dr. Sushanth Joshi. Dr. Kirti Shivakumar, Professor and Alumni Relations Coordinator Mr. Ameet Kulkarni organized the meet.
Shri R. S. Mutalik Desai Chairman, GC, KLS IMER inaugurating the alumni meet, along with Dr. Dr.Atul Deshpande , Director , Dr.Kirti Shivakumar , Professor , Prof. Ameet Kulkarni and Ms. Ketaki Patil , alumni , IBBF athlete and national gold medalist , Senior Miss India.