National Conference on Corporate Governance and Corporate Social Responsibility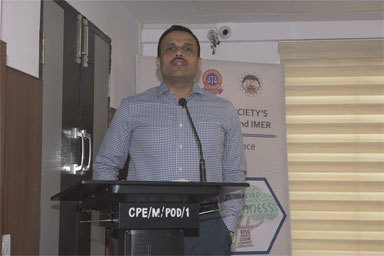 Karnatak Law Society's Raja Lakhamagouda College ( R. L. Law College) and KLS Institute of Management Education and Research (IMER) had jointly organized National Conference on Corporate Governance And Corporate Social Responsibility - Emerging Perspectives, Challenges And Opportunities on September 29th 2018 at R. L. Law College , Belagavi.
The theme of the conference revolved around Corporate Governance and Corporate Social Responsibility which has been an emerging area of focus for both lawyer and managers. The conference received 25 research articles, 150 participants and 20 delegates representing the industries. Delegates from various academic institutions scholars from U.P, Andhra Pradesh, Kerala, Maharashtra and Karnataka presented their research. The conference provided a platform for organizations to throw light upon their CSR, policies, projects and challenges. CSR heads from Aequs, Akshay Patra, Polyhydron Foundation and Jay Bharat Foundation showcased their CSR projects. The industry also saw participation from AKP Ferrocast, Shree Enterprises, Manickbag Enterprises and Orione Hydraulics.
The conference was inaugurated by Dr. Sairam Bhat, Professor NLSIU, Bengaluru. Mr. Rajendra Belgaumkar, Entrepreneur and Chairman, Governing Council of IMER, welcomed the gathering. Mr. Vivek Kulkarni, Advocate and member of KLS presided over the inaugural function. Dr. Samina Nahid Baig, R.L. Law College and Dr.Kirti Shivakumar, IMER jointly organized the conference. The proceedings of the conference will be published in a book.