Family Business Dynamics & Growth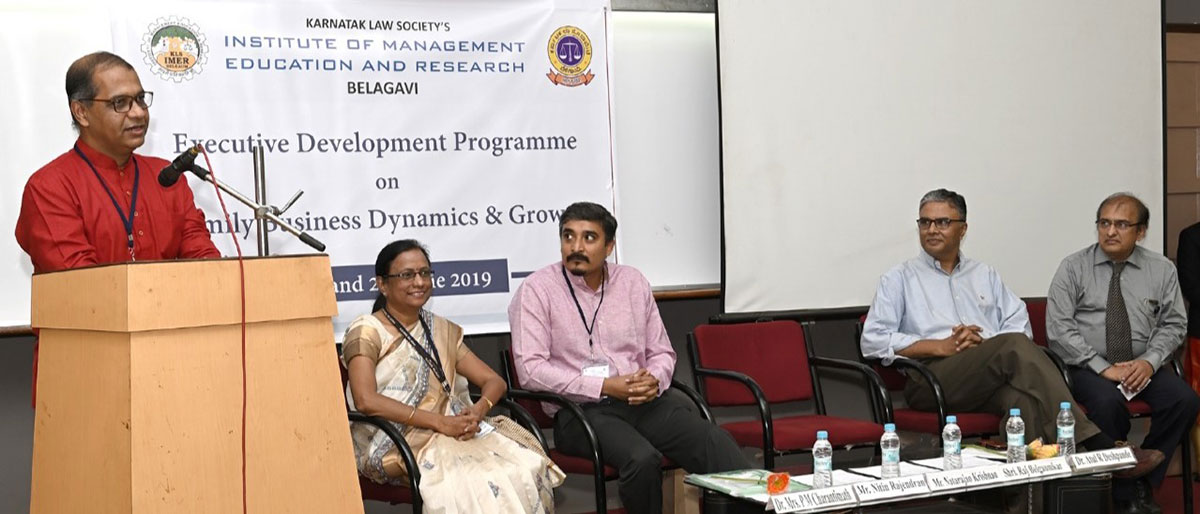 KLS IMER has organized a two day Executive Development Programme (EDP) on "Family Business Dynamics & Growth" on 28th & 29th June, 2019 at KLS IMER, Belagavi by renowned family business advisors & faculty from ISB, Hyderabad. This is an initiative by KLS IMER to create an awareness in family business owners in Belagavi to understand the dynamics and key challenges in today's family run businesses.
The inaugural function featured Mr. Natarajan Krishnan (Principal Consultant at Human Endeavour) and a certified family business advisor from "Business Family Foundation" Montreal, Canada. Mr. Rajendra Belgaumkar, Chairman-GC, KLS IMER presided over the function. Dr. Atul Deshpande, Director KLS IMER, faculty members and 25 business owners from Belagavi were present. The EDP was coordinated by Dr. Poornima Charantimath, Professor KLS IMER.