Centre for Entrepreneurship Development
Coordinators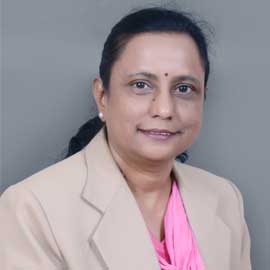 Dr. Poornima M. Charantimath
Professor
Dr. Poornima M. Charantimath
Professor

B.E., M.S., Ph.D.

Experience: 26 years in Teaching, Consultancy, Industry and Administration.
Vision
To become a Centre of Excellence in Entrepreneurship Education & Training and a Resource Centre for Research & Project Guidance for Entrepreneurial Opportunities.
Mission
To provide required eco-system in the form of education, experimental learning, mentorship and networking so that interested students can become entrepreneurs.
Objectives
Imparting necessary knowledge and developing skills to develop entrepreneurial mindset. Organising various events to showcase the Ideas and Business Plans Providing necessary support to launch the venture.
Collaboration with IIT Madras-CSIE
B-Plan Competitions.
Conferences/Workshops.
Modular certification courses.
Consultancy.
MoU with EDI Ahmedabad (8th May 2015)
Institutional Collaboration For Establishment of Project Guidance Centre For Diploma in Entrepreneurship & Business Management (DEBM).
The Course is offered to the students of the Institute and the duration of the course is one year.
EDI will supply study material to learners and conduct contact classes.
The learners will appear for term end examination and submit business plan.
EDI will award the DEBM to the learners on successful completion of the course.