Blood Donation Camp at IMER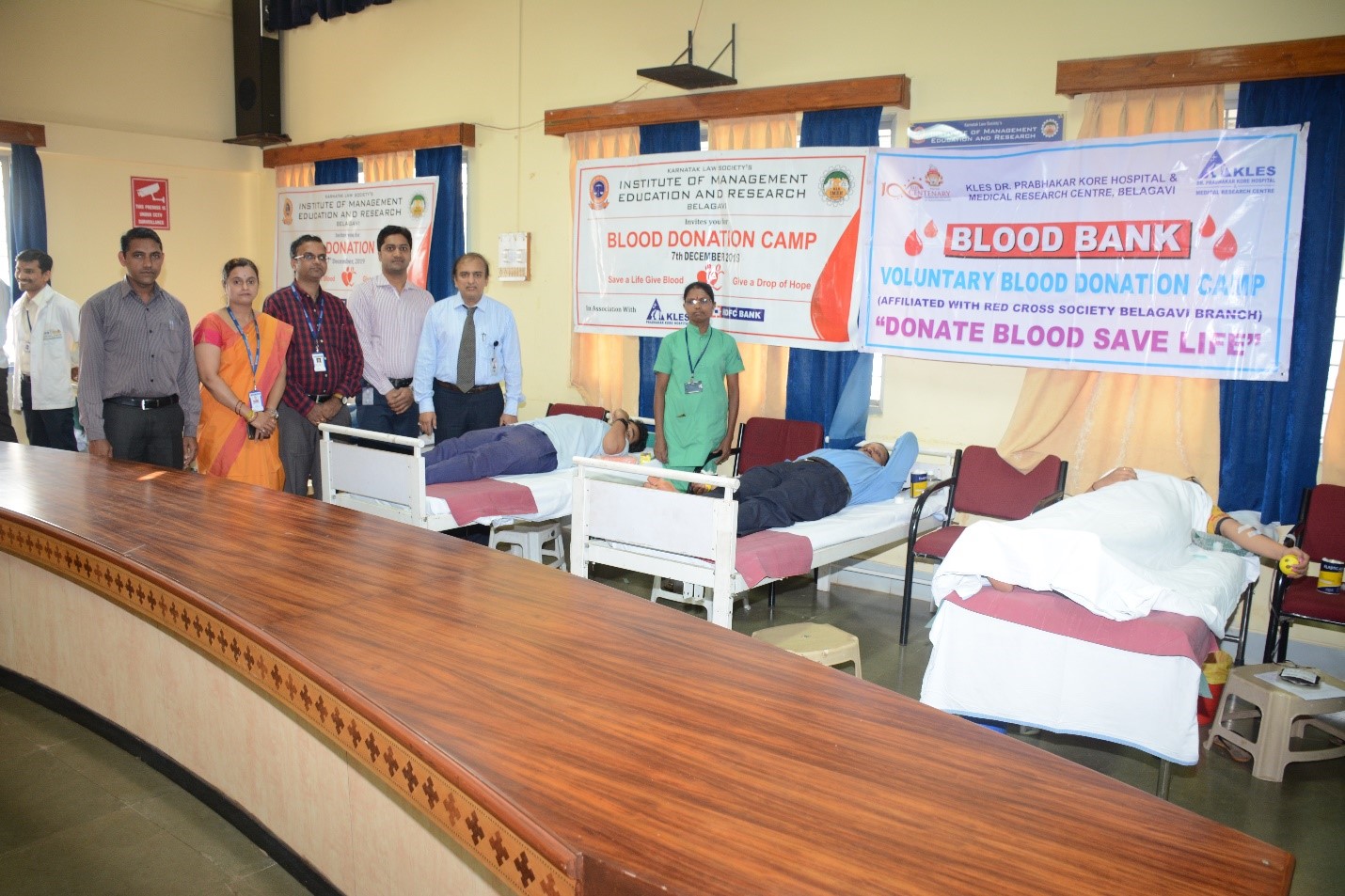 KLS IMER in association with HDFC and KLES Blood Bank Belagavi, had organized a Blood Donation Camp on 07 th December, 2019. The institution has been organizing the blood donation camp every year since 2013.
Dr. Ramesh Chavan, Professor and Head, Dept. of Pathology, JNMC Belagavi delivered the motivational talk and encouraged the students to donate blood to support the noble cause and to save lives.
Dr.Atul R. Deshpande, Director, KLS IMER, inaugurated the camp.
In total 85 donors donated blood on this occasion.
Prof. Ameet Kulkarni, Asst. Professor and Mr. Sunil Kulkarni, Librarian and Mr. Anil Kumar, Senior Manager, HDFC Bank, Belagavi coordinated the event.