Workshop on Strategic planning and Conflict management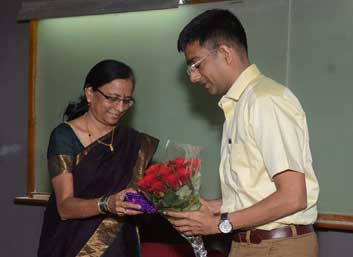 A workshop on Strategic Planning and Conflict Management was organized for MBA faculty at KLS IMER, Hindawadi, Belagavi , on 20th January 2017. Mr. Vivek Subramaniam of ETC partners, Bengaluru, was invited as the resource person. He is a business and HR professional with a career spanning over 18 years across the IT and maritime industries, of which 8 plus years have been in a leadership role for a high growth IT services organization.
Mr. Vivek Subramaniam in his session highlighted on the different types of strategic planning like Traditional issue based, Goal based, Alignment scenario planning and organic planning. He also introduced concepts from conflict management and various models to resolve conflicts by referring to real time corporate situations.
Prof. Rahul Mailcontractor and Prof. Sonal Revankar of IMER coordinated the session.