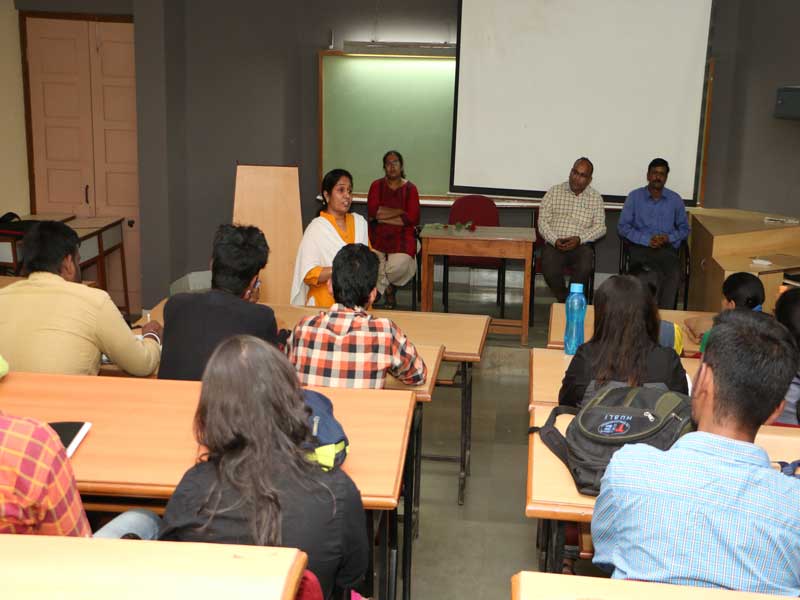 Certification Course on 'Supply Chain Management' at KLS IMER was inaugurated on 9th November 2016. KLS IMER is recognized as IN CAMPUS CENTER OF EXCELLENCE by Confederation of Indian Industry- Institute of Logistics, Chennai. KLS IMER has made Memorandum of Agreement with CII-IL education wing of CII to offer certification program in Logistics and Supply Chain Management to the interested MBA students.
20 students of IMER have enrolled for the certification program. The six months certification course has begun with 3 days contact classes. Two faculty members, Dr.Anandhi and Prof.Uma Maheshwari from CII-IL Chennai having rich industrial and academic experience are the resource people for this course.
On the occasion of inauguration, Dr.Anandhi addressed the students about benefits of having this value added certification course. She elaborated the employment opportunities in logistics and supply chain domain. She said CII shall assist in placing the students in logistics and SCM areas. Enrolled students shall get the benefits from CII-IL and can access to periodical webinar by industry experts from CII network; access to select knowledge sessions delivered by CII nominated subject matter experts and opportunity to register in student forums for research, education and networking.