National Level Industry Tour 2019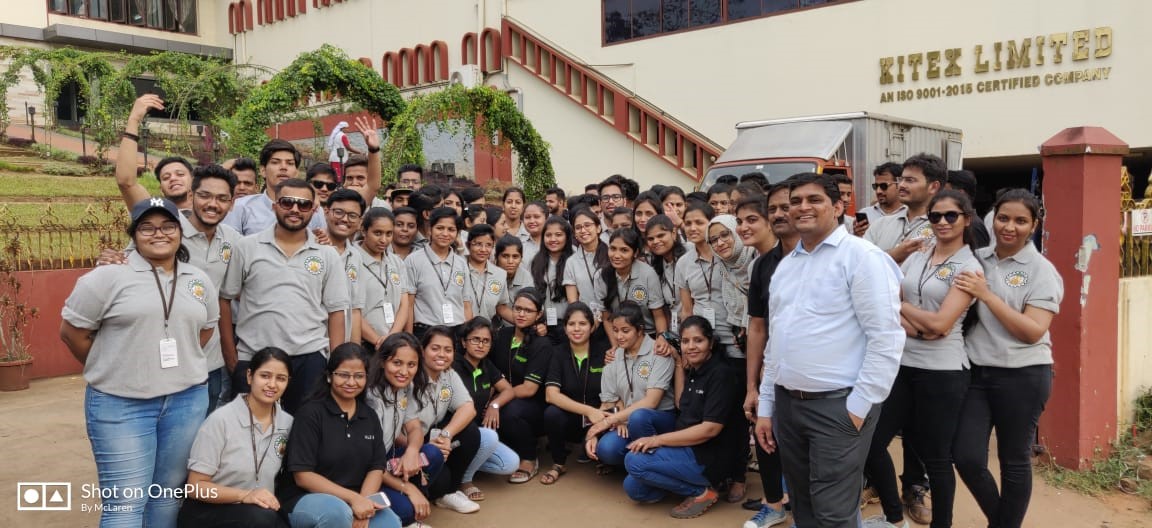 KLS IMER, Belagavi had organized a National Level Industry Tour to Kerala for IV semester MBA students from 9th to 16th April 2019. During the industry tour, students visited Kitex Limited, Kizhakkambalam, Kerala. The company is into manufacturing school bags, travel bags, and umbrellas. The students had also visited the spice garden to see a variety of spices and medicinal plants. The trained guide explained about the history and importance of spices and herbs while walking through the plantation.
At Munnar, the students had an opportunity to visit Tea processing factory and Tea Museum of Kannan Devan Hills Plantation Company Private Limited. The students got an opportunity to watch Kalaripayattu- the native martial art show of Kerala at Mudra Kalari theatre in Kumily. The students enjoyed house-boat ride on back waters and beach in Alappuzha. In Kochi, students visited Lulu mall which is one of the largest malls in Asia.
The industry tour was indeed an opportunity for MBA students to learn closely about various industries including tourism and spice industry in Kerala.
Mrs. Shailaja Hiremath, Mr. Shrikant Naik, Ms. Deepa Saibannavar and Mr. Rahul Mailcontractor coordinated the industry tour under the able guidance of Dr. Atul R. Deshpande, the Director of IMER.